UC Berkeley Recyling Bin Redesign
In a partnership with Campus Refuse and Recycling (now Cal Zero Waste, the Graduate Assembly Environmental Sustainability Committee, the UC Berkeley Grounds Services, and additional funding from The Green Initiative Fund (TGIF), the Recycling Bin Redesign project began at UC Berkeley in Spring of 2009. The goal of this project was increase the number of recycling bins on campus while also increasing the number of students who recycle and reduce cross-contamination within recycling. Furthermore, the redesigned bins will incorporate a compost waste stream while also improving upon the ergonomics of current waste receptacles on campus to reduce the number of work related injuries within the PP-CS. The installation of 75 new bins was estimated to result in a landfill diversion rate of 136,500 lbs per year, a savings of 9964.5 kgCO2 per year.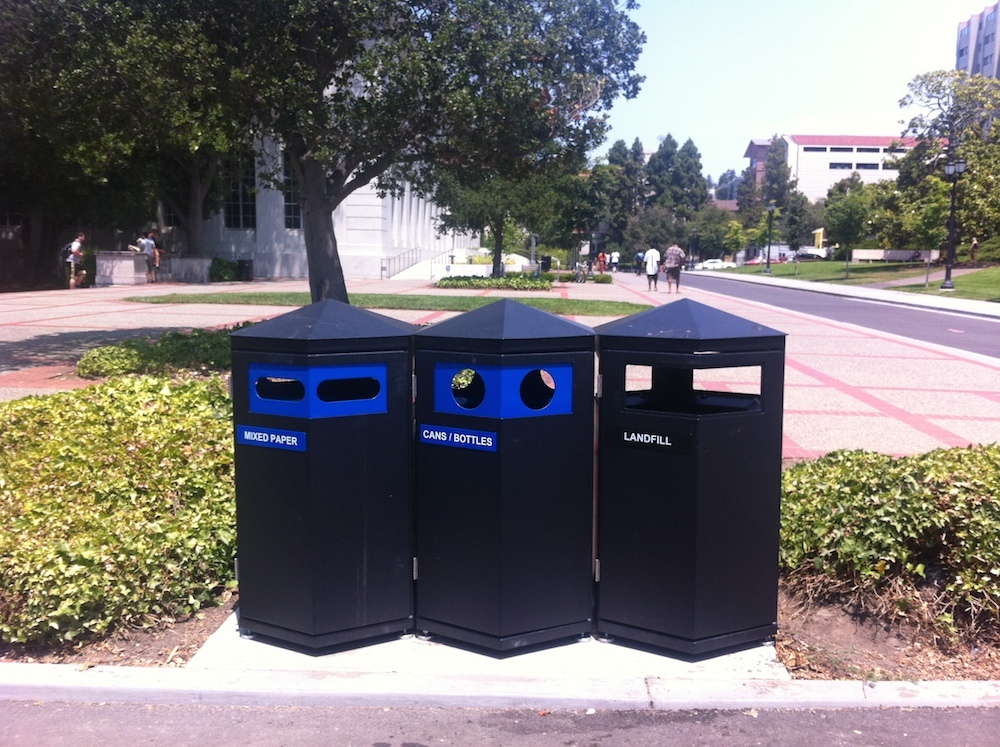 Since Fall of 2009, I worked with two other UC Berkeley undergraduate students to work on the overall look and feel of the redesigned bins. During this process, we have had to seek approval upon designs from administrative heads on campus such as the Campus Landscape Architect.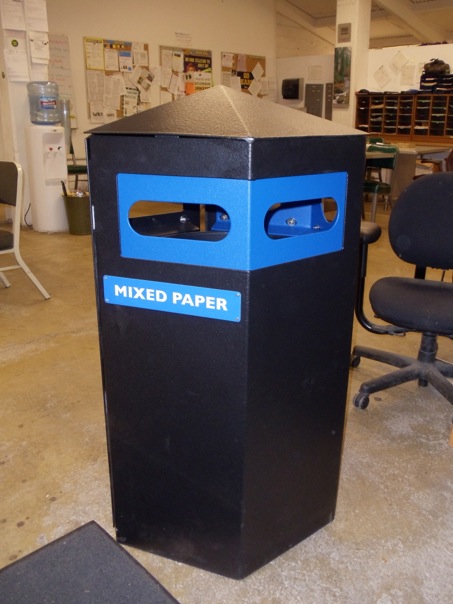 As of Summer 2012, the prototypes were finalized and ordered. And finally, as of Spring 2013, the new recycle bins have been manufactured and are now in place across the UC Berkeley campus! Check out some of the amazing photos below! Since then, the bins have been featured in many news articles including the Daily Californian and the UC Berkeley News Center.